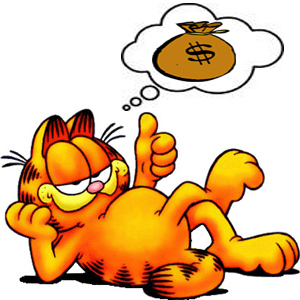 Even through the recent global recession there has been an industry that since 2009 has had an annual growth rate of 10.9% and looks to grow even faster in the future, and this is not an industry built on success as you would think, no this is an industry built on failure. You are probably wondering how can an industry be built on failure, and still have such a healthy growth rate, well it's easy when you realize it's the Diet and Weight-loss Industry. It is expected that by 2014 the annual Global Market for Weight Loss will be worth US$586.3 Billion, that's not a miss-print US$586.3 Billion. This industry has a magic number that helps to generate their expansion, and that number is 95. The magic number is a percentage number, 95% of people who diet and lose weight, will put the weight back on, and often get even heavier than before, then go on a diet again. This weight loss then gain, is know as yo-yoing, and the industry counts on it. With any market that is this valuable you are always going to find some borderline unscrupulous practices. One of the most popular are the free trials where you just have to pay a small charge for the post and packaging on your debit or credit card. WARNING if you come across one of these offers, it will usually be for two different types of tablets, for some super weight loss system as used by the celebrities. You MUST find and check out the TERMS AND CONDITIONS, it will usually be at the bottom of the page where you order the sample, in small print. You will normally find that unless you cancel your free trial within fourteen days from the ordering date, you will be charged the full amount for each sample, which can be as high as US$150+, so much for the free trial.
The reason that the diet industry is worth so much money is because, most people want a quick fix to their excess weight problems, and are happy to pay for it. Diets seem to change as fast as the seasons, what is the diet to be on in the winter, has almost drifted into oblivion by the spring, when the next best diet to be on has surfaced. Interspersed with the various diets are the must have fat melting pills, which will strip away all your unwanted weight in the next month. Some dieter's are still looking for that magic button, which will melt away all the excess fat overnight, with no personal effort. If that even was possible, it might work if you only needed to lose a few pounds, if you need to lose a few stones, you have to lose it gradually to allow your surplus skin time to shrink.

There are no magic buttons, pills, or potions, required for you to lose weight, I will say that again, you don't need any magic, pills, or potions, for you to lose weight. Do you want some more good news, you don't need to spend any money on diet systems, not a penny. What you do need is a healthy well balanced meal plan, and your excess weight will start to melt away, but it won't happen overnight. The US and UK governments, spend a lot of time and money, to provide us with free information to keep us fit and healthy, and that includes eating plans to cover every situation. I had been doing research for another article, when I found how good celery is for us, but I couldn't eat it without gagging, until I came across a recipe for celery soup, on a UK NHS site, now it's one of my favourite soups. Healthy eating does not need to be boring, you just need to find a plan that suits you, and I have included a selection of FREE UK and US sites, to help you do just that.
UK Sites
http://www.nhs.uk/livewell/loseweight/Pages/Loseweighthome.aspx
http://www.netdoctor.co.uk/health_advice/facts/loseweight.htm
http://www.eatingwell.com/nutrition_health/weight_loss_diet_plans/diet_meal_plans/7_day_diet_meal_plan_to_lose_weight_1200_calories
US Sites
http://www.usa.gov/Citizen/Topics/Health/Food.shtml